We can reduce C02 emissions from our campaigns by 90%!
By Laurie Parres, Impact Manager, Air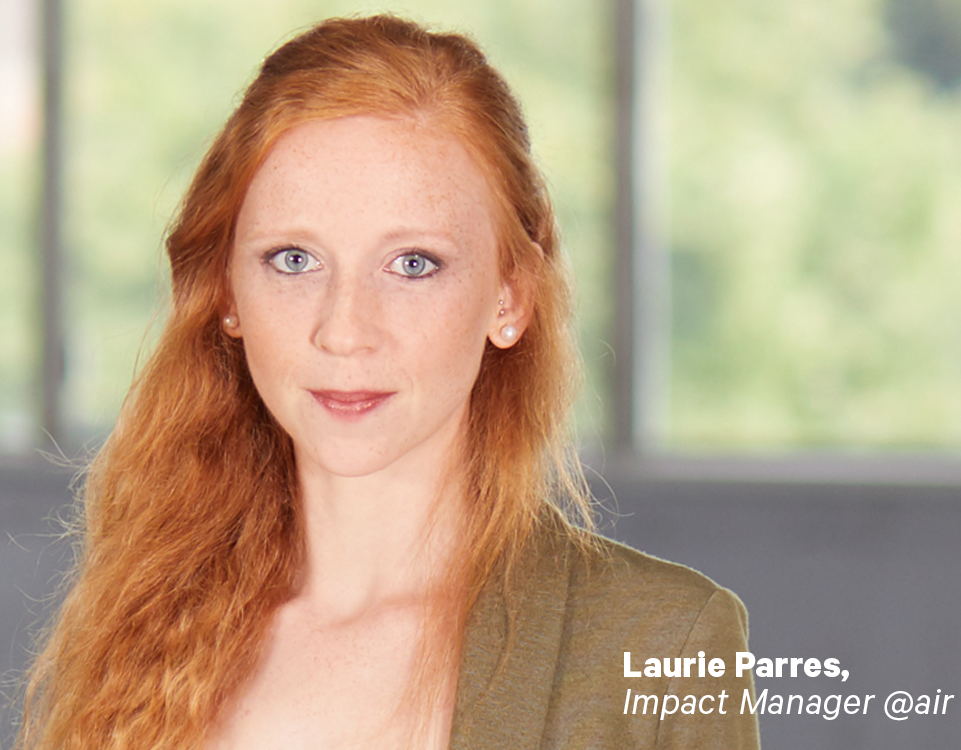 In 2021, as part of our commitment to obtain B Corp certification, given the few tools available on the market, we decided to call on the expertise of CO2logic to develop our own Campaign NeutralizerTM. Campaign NeutralizerTM is an algorithm that embeds all the data relating to the production of an advertising campaign, dissecting each stage to isolate its carbon footprint. It is therefore possible to act and reduce CO2 emissions at each stage: travel, machine time, materials for the sets, whether recyclable or not, and accessories. Even the food (whether vegetarian or not), waste treatment and the use of plastic bottles are taken into account.
"This option is not compulsory for Air's customers, but it is highly recommended", clarifies Laurie Parres, Impact Manager at Air.
Our client Jules wished to be a beta-tester of the algorithm and the results are edifying: by integrating each of the 5 annual campaigns linked to the collections since 2019, by systematically working on the progressive reduction of their emissions, we have potentially achieved a 90% reduction in just two years, going from 1,150 tCo2/year to 350tCo2 in 2021. This year, we have a target of 150 tCo2/year, which is... 10 times less than 4 years ago! This is very encouraging, even if for the time being we are only considering the production of campaigns, and not their media distribution.
We have used the pandemic to optimise the reduction of emissions.
Up to now, photo shoots used to take place in countries - or environments - that have inspired the collection. We have now chosen to create a similar setting but much closer to home. At first it seemed quite difficult to create a Mexican or Maltese atmosphere in Dunkirk! But if you are creative in finding solutions, it is possible. Knowing that travel accounts for a large proportion of C02 emissions is certainly a creativity booster. But you have to take all aspects of the shoot into account: carpooling, local models, local food, recyclable sets, creating and optimising 3D prototypes for the photos, reducing their number (or reorganising production).
The remaining emissions that we cannot reduce will be offset, in order to achieve a neutral carbon balance at the end of the campaign.