The Christmas Safety Card. A friendly reminder from Santa, BMW and AIR to drive safe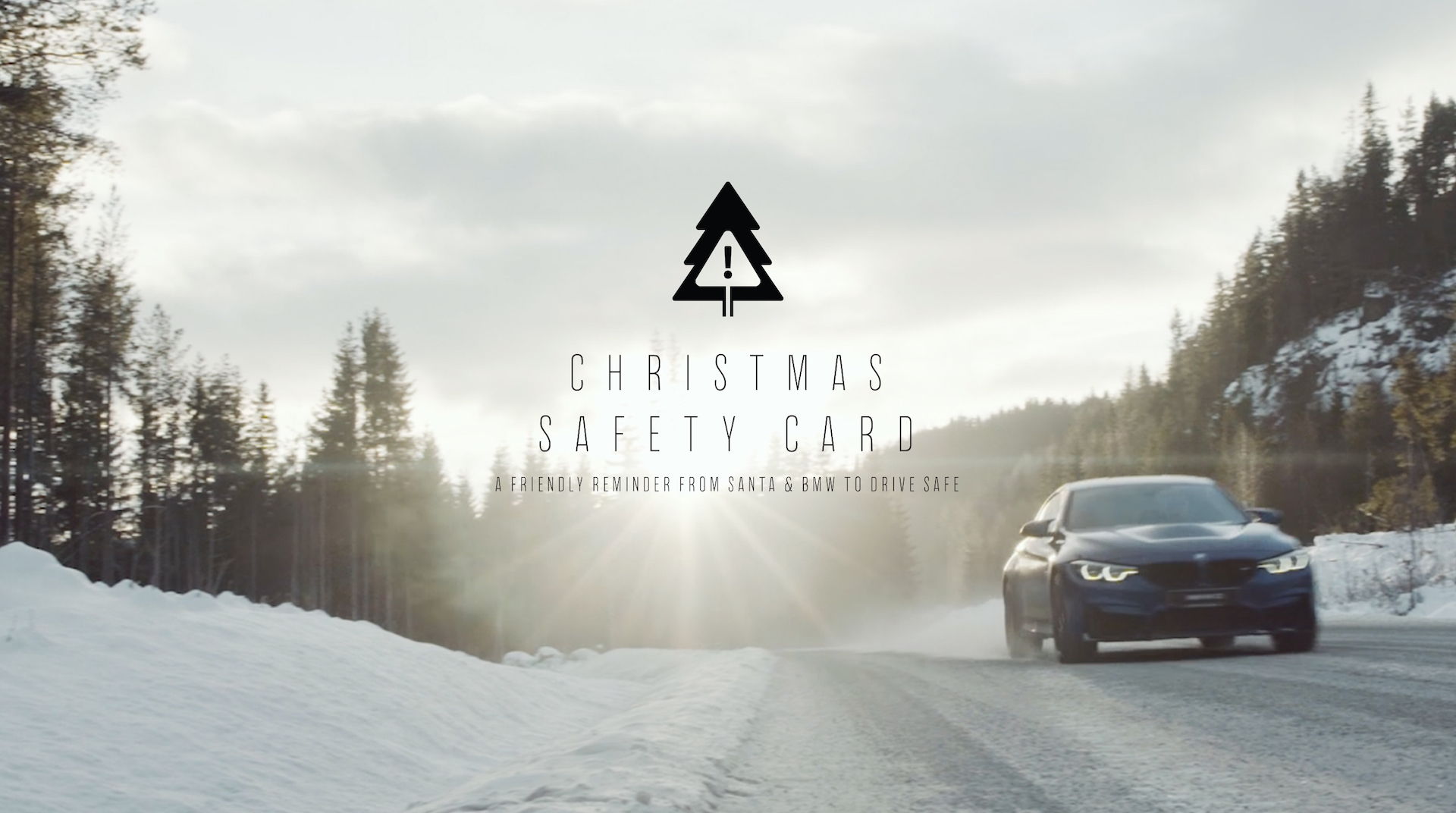 Every year, BMW wishes its customers a new year of exhilarating and safe driving pleasure. But this time it is not just a wish. With a special Christmas card, BMW and Air want to ensure there is extra safety on the road.
AIR developed the 'Christmas Safety Card' in collaboration with electronics company Selectron. It's a Christmas card that shouldn't be put on the mantelpiece but hung in the car. The micro sensor in the card measures driving behaviour and reacts with a spoken message (Ho! Ho! Hooo! just like Santa) when the car is driven unsafely. The sensor measures the G-forces and reacts when the car accelerates too much, or when it brakes or drives too quickly through bends.
This technical prowess took quite some time to organise, and required much testing and reprogramming. The limited edition Christmas card was sent to members of the BMW M LEAGUE who recently bought their car and participated in the BMW Track Days. Drivers who we know want to get the most out of their cars in a responsible manner. We hope our 'Christmas Safety Card' will help them drive safely through the winter and beyond.
Credits
Client: BMW
Contact: Steven De Deyne, Wim Verbeurgt
Agency: Air Brussels
ECD: Eric Hollander
CD: Steven Janssens
CD: Joeri Van Den Broeck
CD: Dieter De Ridder
Creation: Ruben De Praetere
Creation: Yves Van Hacht
Account Director: Ophélie Van Hagendoren
Connection planner: Max Van Santen
Production Air: Tuyen Pham
Digital Project Manager: Siebe Lefebure
Sound Production Company: Sonicville
Production Company: Eckelwood, Gunter Blokken
Electronics: Selectron, Stefaan Lybaert
Illustrator: Joost Jansen