For Disney and Stokke, it's eternally magic.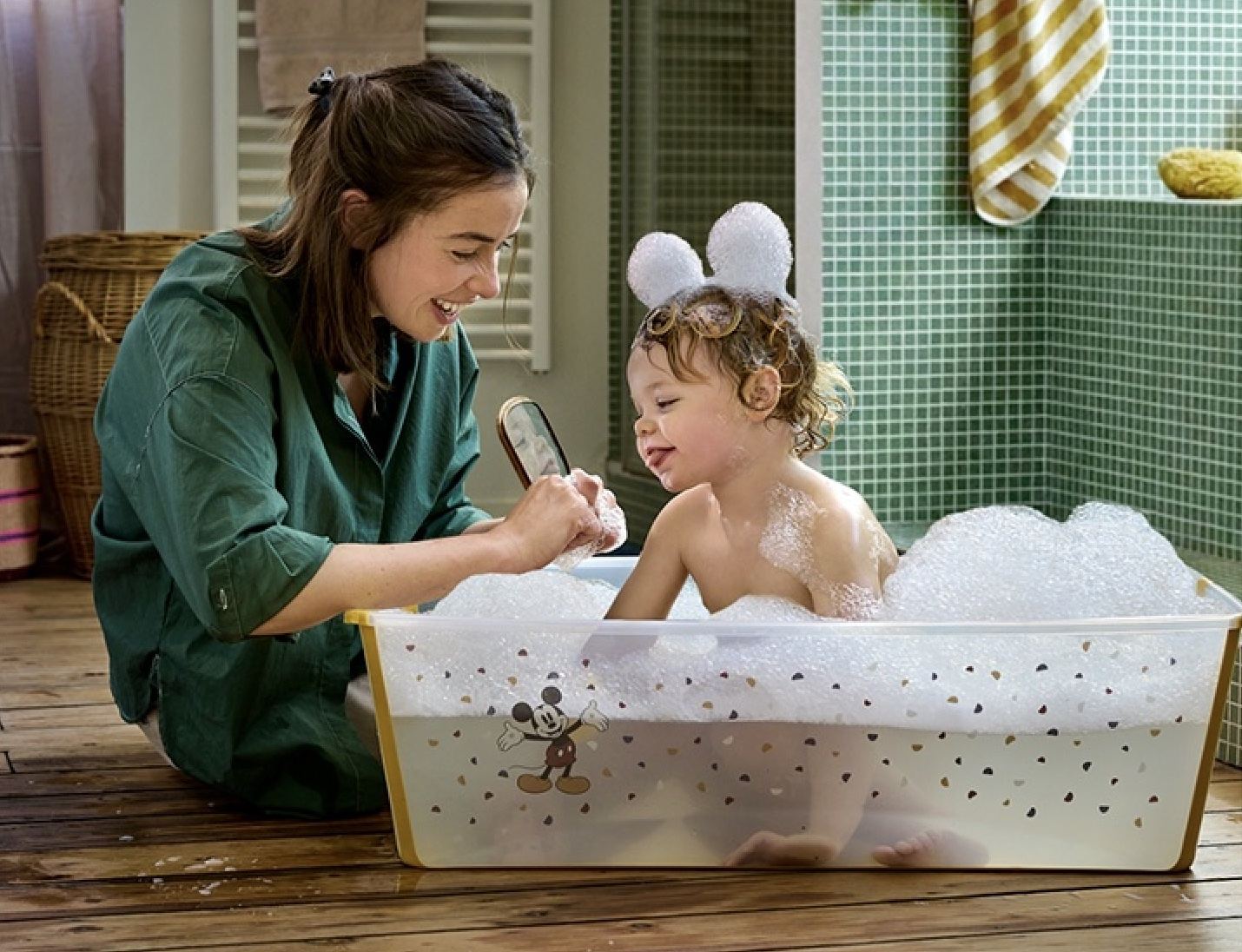 Stokke is a well-known Norwegian brand that has specialized in the design and manufacture of children's accessories for more than 50 years. Renowned for exceptional quality, ergonomic design and durability, Stokke is committed to creating products that enhance children's development and cement family ties.
Famous for its legendary and iconic Tripp Trapp chair to be found in homes around the world, Stokke has teamed up with Disney to develop a special collection in partnership with the AIR agency. The design, visual universe and imagery have been developed in conjunction with Disney teams. The result is a unique collection aimed at a generation of parents steeped in the magic of Disney, who want their little ones to discover this enchantment too.
The design, visual universe, and imagery were developed in collaboration with Disney teams to create a unique collection intended for this generation of parents immersed in the magic of Disney, who want to introduce this enchantment to their little ones.
The theme of the collaboration is nostalgia, both for parents falling back into childhood by rediscovering the magic of Disney for the umpteenth time, and for their children who are discovering it for the first time.
The campaign consists of three films featuring the brand's three flagship products in everyday moments such as drawing at the dinner table, getting ready for bed and taking a bath. By bringing Mickey to life with Disney animation, these trivial moments have been transformed into magical ones by Stokke and AIR.
In addition to the films, AIR has developed all the imagery for the collection, which will be available at points of sale, e-commerce and out-of-home.
The campaign will be broadcast mainly in the United States and in certain regions of Asia and Europe.
Credits
Client : Stokke
Client contacts : Helene Abel Hansen, Marijke Coopmans, Camilla Istre
Agency : AIR Creative Council
Strategic Director : Michelle Defooz
Account Director : Raisa Vanvoorden
Account Executive : Eva Closset
Creative Director : Edouard Coune, Arnaud Bailly
Creatives : Edouard Coune, Arnaud Bailly
Design : Christophe Liekens, Chantal Gillet
Motion Design : Boris Delire, Sander Dufourmont, Julien Prince
TV Producer : Bérengère Lurquin
Production Company : HAMLET Brussels
Director : Sebastian Petretti
Executive Producers : Ruben Goots, Jason Felstead, Mathias Kerner
Producer : Jeroen Berx
Director of Photography : Kamiel Doens
Editor : Robin De Praetere (Editorial Co : Frames)
Color Grader : François Dubois
Image Post-Production company : Frames
VFX Supervisor : Annelies Carnoy, Wout Tengrootenhuysen
Sound Post-Production company : Studio Henri
Sound Designer : Mathieu Savenay
Photographer KV : Britt Guns
Photographer Products : Filip Vanzieleghem