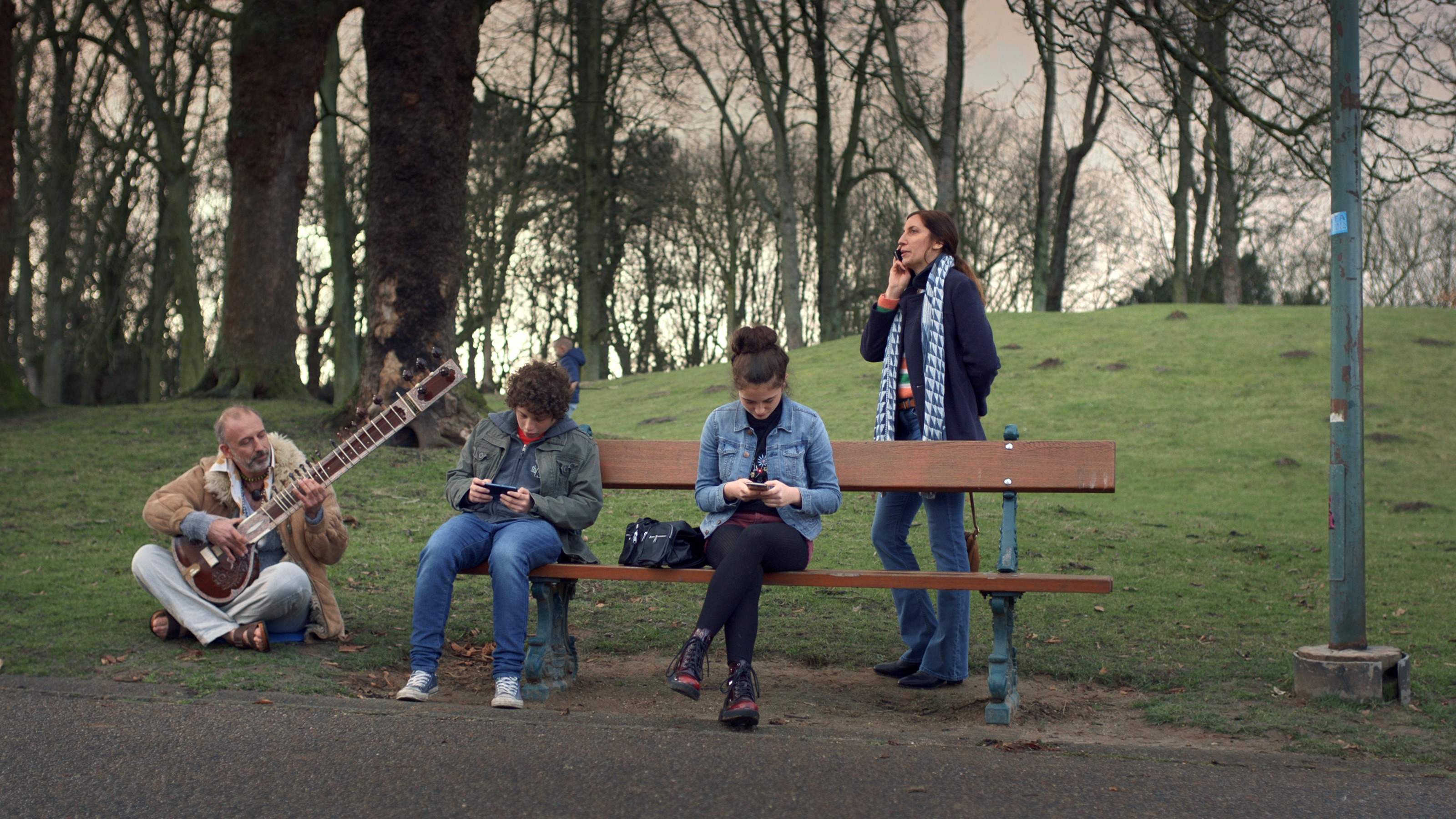 A few months ago, Air and VOO launched One, VOO's quadruple play offer, with a campaign that emphasised the simplicity of the product, by showing the numerous little burnouts that people experience on a daily basis. Today, to highlight the mobile offer of One, which, when you subscribe to the Pack gives access to up to 5 mobile packages at 12 euros each, Air continues the story and offers us an ode to Zen.

The film shows the father explaining how, even when faced with his family who spends excessively on mobile, he has finally found peace thanks to One and the low price of its mobile plans. The father plays the sitar throughout the film to illustrate his newfound peace, even if due to the size of the instrument, it's not easy … see the results on the screen.

The campaign for the mobile offer is on TV, while billboards, radio and online highlights the promotional offer currently offered for a subscription to One. It's all done in a very Zen style, and should be enjoyed in the lotus position, of course.
Credits:
Agency: AIR
Client: VOO
ECD: Eric Hollander
Creation: Jean-Marc Wachsmann & Benoit Hilson, Hughes Legros, Paul Servaes (radio)
TV production: Tuyen Pham
Contacts: Delphine Lenel, Nicolas de Preter, Jessica Demeer, Aude Vanstalle
Accounts: Caroline Charles, Sandra Goffin, Laura Deheem
Strategy: Charlotte Keup
Film Production: LatchoDrom
Sound: Bleu Nuit
Director: Tom Geens
VOO Radio FR 30s One
MP3 - 1.1 Mb
Download
VOO Radio FR 30s Trio WEB
MP3 - 1.1 Mb
Download