Air goes all-in for the future.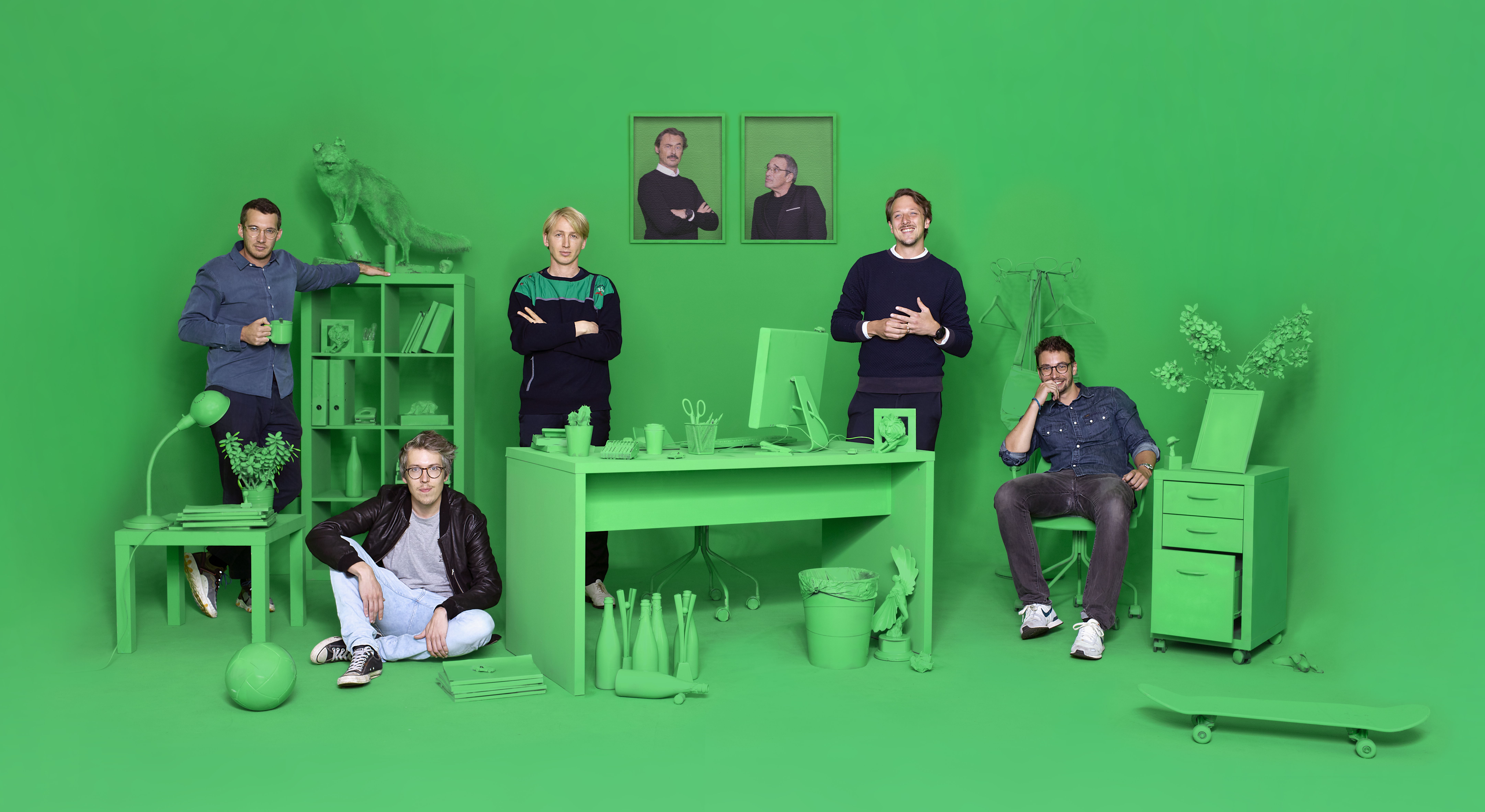 They are five. They are between the ages of 30 and 34. They are friends. They want to work together. They are renowned in their field, they are wanted and multi-awarded. They are not here to join Air; they are here to take charge.
This isn't just another game of musical chairs: Arnaud Bailly, Karel De Mulder, Romain Felix, John Benois (Rom & John) and Renaud Goossens have each signed a contract that will only end on the 30th of December 2050 (as the 31st oddly enough falls on a Saturday).
Why Air?
"For its DNA as a creative agency. For its values. For its convictions. For its independence. For its entrepreneurship. For its drive to make brands more powerful and beautiful. For its ability to bounce back and question itself. For its speed and agility. For Louis, Ivo, Pauline, Charlotte and all those who believe in the project developed together with Eric and Stéphane."
What project?
"This will be the topic of our next communication. But Air has always been an agency that has done its own thing, and this will not change. We are building an agency that challenges the usual role held by creative agencies, the way of working with clients, the way people live and experience our creations and, lastly, the impact of brands on culture and the future."
Why 2050?
"Because after that, nobody knows what the future will bring."
Are you going to work differently?
Eric and Stéphane: "When we approached them, there was a lot of interest but some hesitation. Not regarding the agency, but regarding the concept of 'Creative Director'. They found the job description frustrating and out-dated. After all, they love rolling up their sleeves themselves too much to have everything done for them. They think a new approach is possible, and desirable, both for the agency and for its clients."
"The next step was obvious," the five add. "We all share the same creative ambition; our friendship and trust does not require hierarchy. Let's unite our strengths to be CD as well as active creatives and producers of added value, let's become Creative Creative Directors."
Almost apologetically, they continue: "It is true, CCD isn't the most creative title. But just look at astrophysicists: when a hole is black, they call it a black hole! And small planets are called dwarf planets. Following that logic, a CD that remains a creative is a Creative Creative Director. No rocket science."
Renaud Goossens, is he creative too?
"Very, or he wouldn't be with us. But his all-terrain digital trajectory, coupled with the need to think about the customer experience, make him a core link in our chain, as the Experience Director."
And Eric Hollander, is he finally retiring?
No, he is still fully invested in this new project, but he'll leave the adrenaline rush of the day-to-day to the new kids on the block. "As a Chairman, I want to help the group of 5, see them grow up and spend more time accompanying our clients in their strategic reflexion. I'm way too young to retire!" he says darting off on his skateboard.
What about Stéphane Buisseret?
What about Stéphane Buisseret? Well, MC Stéphane will remain MC Stéphane.
Photo credits: Pierre Pironet