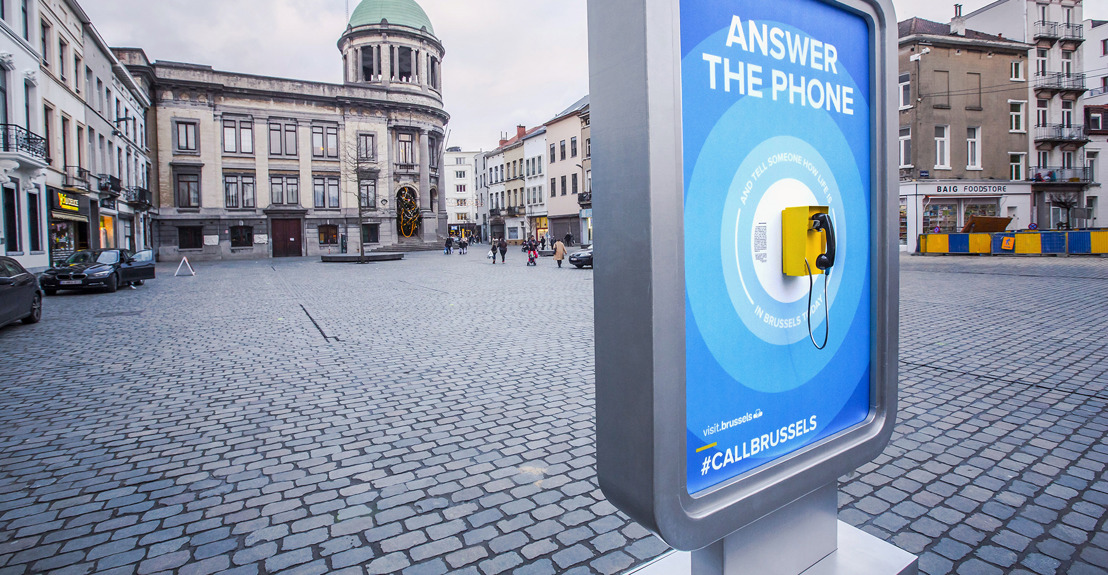 Air gagne le tout premier grand prix belge au One Show.
Jeudi 19 mai 2016 — Le 13 mai dernier à New York, Air a décroché le tout premier Best in Discipline de l'histoire de la publicité belge dans l'édition 2016 du très prestigieux One Show.
Avec sa campagne Call Brussels, l'agence s'adjuge 3 récompenses : Un Gold Pencil, le Best of interactive (autrement dit le Grand Prix de la catégorie) et un Merit Pencil en Direct. "Malgré les attentats du 22 mars, nous sommes très heureux que cette campagne puisse continuer à vivre, car elle est pour nous un symbole dans la lutte contre le terrorisme. Qu'elle rayonne dans les concours est une manière de véhiculer des valeurs que nous partageons comme la liberté et la tolérance." Nous confie les créatifs Julien Scouze Riviezzo et Sébastien Stronghead Verliefde. "Cette campagne imaginée et conçue dans un temps record (15 jours) n'aurait jamais été possible sans le dévouement de toute l'équipe." ajoute Dieter De Ridder, directeur de création chez Air. Pour rappel, la campagne venait d'être couronnée d'un Silver et d'un Gold au Best of Activation.
Agence : Air Brussels
Client : visit.brussels
Contacts Client : Zoé Hutchinson
Executive Creative Director : Eric Hollander
Creative Directors : Dieter de Ridder & Joeri Van Den Broeck
Creatives : Julien Scouze Riviezzo, Sébastien Stronghead Verliefde
Head of Digital Production : Greg Pin
Digital Project Manager : Maxime Van Santen
Account : Daphné de le Vingne
PR : Whyte Corporate Affairs - Eveline De Ridder, Arianne Goossens, Wim Lefebure
Designer : Maxime Douillet
Producer : Bérengère Lurquin
Production company : Lovo
Director: Jan Boon
Producer : Juliette Stinglhamber - Niki Michiels
Sound studio : Cobra