Air and BLACK+DECKER want to create 5 million m2 of Low Emission Zone.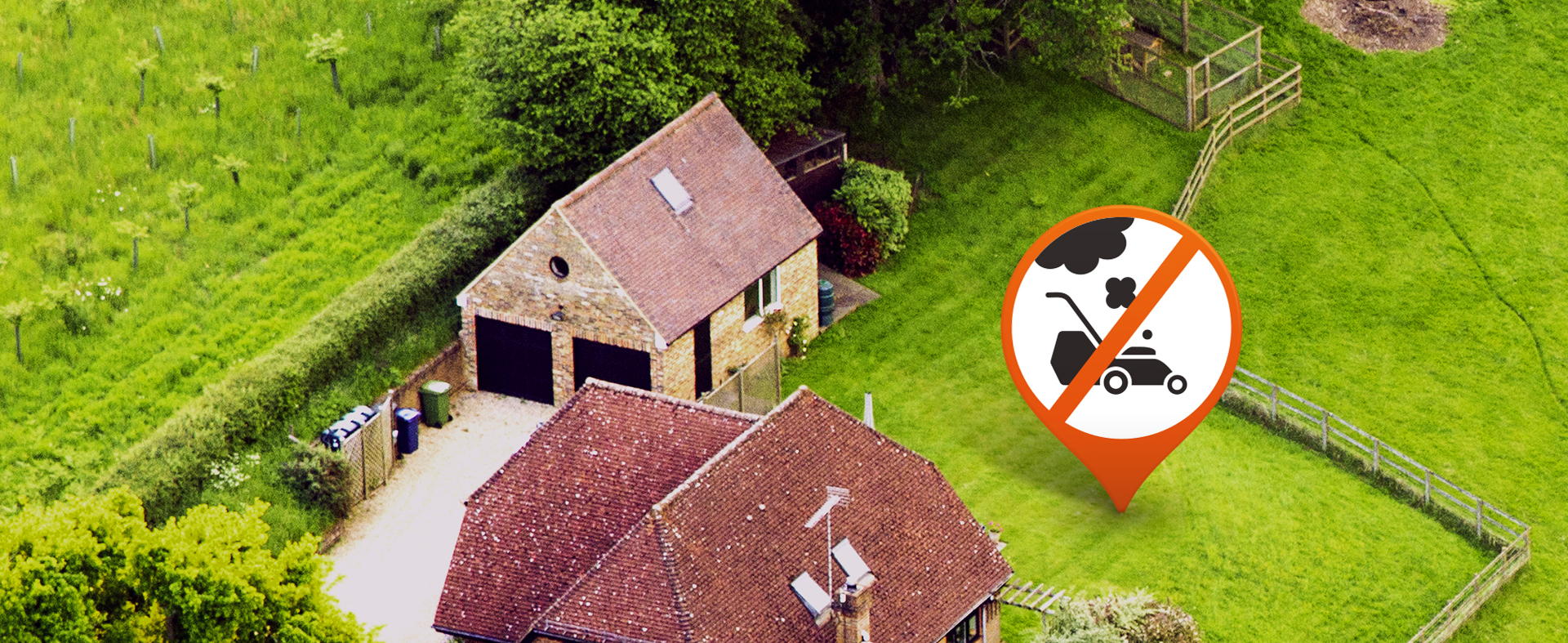 Climate is not an easy theme. Although opinions may sometimes vary, there is one thing we can't do without: clean air. Besides being an absolute necessity to survive, clean air is fundamental for generating new ideas: discovering a possibility to create an extra 5 million m2 of Low Emission Zone for instance.
Today, we all know that cars, the industry, wood stoves and even cows create a lot of CO2 emission and air pollution. But there's another danger of air pollution that has remained under the radar until now. Although it literally takes place in our own backyard.
The tools we use in our gardens are often equipped with polluting two-stroke petrol engines. In one hour, an old lawn mower powered by a combustion engine produces the same amount of pollution as driving an average car over a 550 km distance. This is up to 11 times more than a new car. Not only CO2, but also nitrogen dioxide, benzene and other volatile organic compounds (VOCs) are blown into the air by petrol-driven garden tools. And this is something we all inhale.
This is why BLACK+DECKER and Air launch a campaign to turn our gardens into Low Emission Zones. By registering their gardens on mijntuin-LEZ.be / mijntuin-MZ.nl, people show their commitment to ban petrol-driven tools from their gardens. Our goal is to expand Low Emission Zones in Belgium and the Netherlands by more than 5 million square meters.
We launched the campaign with an open letter to the municipal authorities and the Ministers of Economy, Climate and Public Health. In this letter, we asked Belgian and Dutch policy makers to provide allowances, bonuses and advantages in order to stimulate the purchase of durable and electric garden tools.
All of this is done to stimulate the sales of powerful 54V DualVolt cordless garden tools. BLACK+DECKER is committed to working on the innovation of its products. In this way, the whole range will soon be 100% electric. An important way to create meaningful stories for our customers together.
Credits
Brand: BLACK+DECKER
Client: Birger De Geeter, Hanne Knevels, Joris Van Asten
Agency: Air
Executive Creative Director: Eric Hollander
Creative Directors: Dieter De Ridder, Bart Gielen
Creation: Olaf Meuleman, Johan Van Oekel, Han Verschaeren, Ruben Van Maldeghem,
Frederik Maes, Ruben De Praetere, Yves Van Hacht
Strategy: Mélanie-Dalla-Riva
Connection Planner: Maxime Van Santen
Account Team: Ivo van der Pas, Vanessa Peeters, Florine Deladrière
Digital Producer: Greg Pin
Digital Project Manager: Emilie Seynaeve
Webdesign: Simon Dehoux
Web Development: Bruno Vergne